The vendors below have been selected as our "Featured Vendors" for the current month. As such, ALL of their shoppers can enjoy a 10% discount off ANYTHING purchased with cash from their booth all month long!
To receive your discount, you must make your purchase in cash (i.e., no credit or debit card, and no checks).

To qualify, your discounted merchandise must have price tags containing the "Vendor Number" of only these two vendors for this current mont.

Ask for assistance, if you have any questions.
Cryptic Curio is a collective of artists and crafters. Suzanne Palmer is our painter of silhouettes, signs of quirky quotes, and various other decorations. Angie Shafer and Laurie Vermette, of Grimm Bat, create the dragon eyes, decoupage items of mass creativity, and jewelry and accessories. Last, our creator of chainmail and leather oddities. Chris Vermette
You'll find a wide range of gifts, from a few dollars to around $50.00 each. You'll find things for kids, such as boo-boo bunnies, to spiked vambraces for your Ren Faire Costume! Our items are all handmade and we are willing to do custom work!
Collectively, we have a wide range of skills and abilities that we know we can fashion gifts and keepsakes you'll always cherish!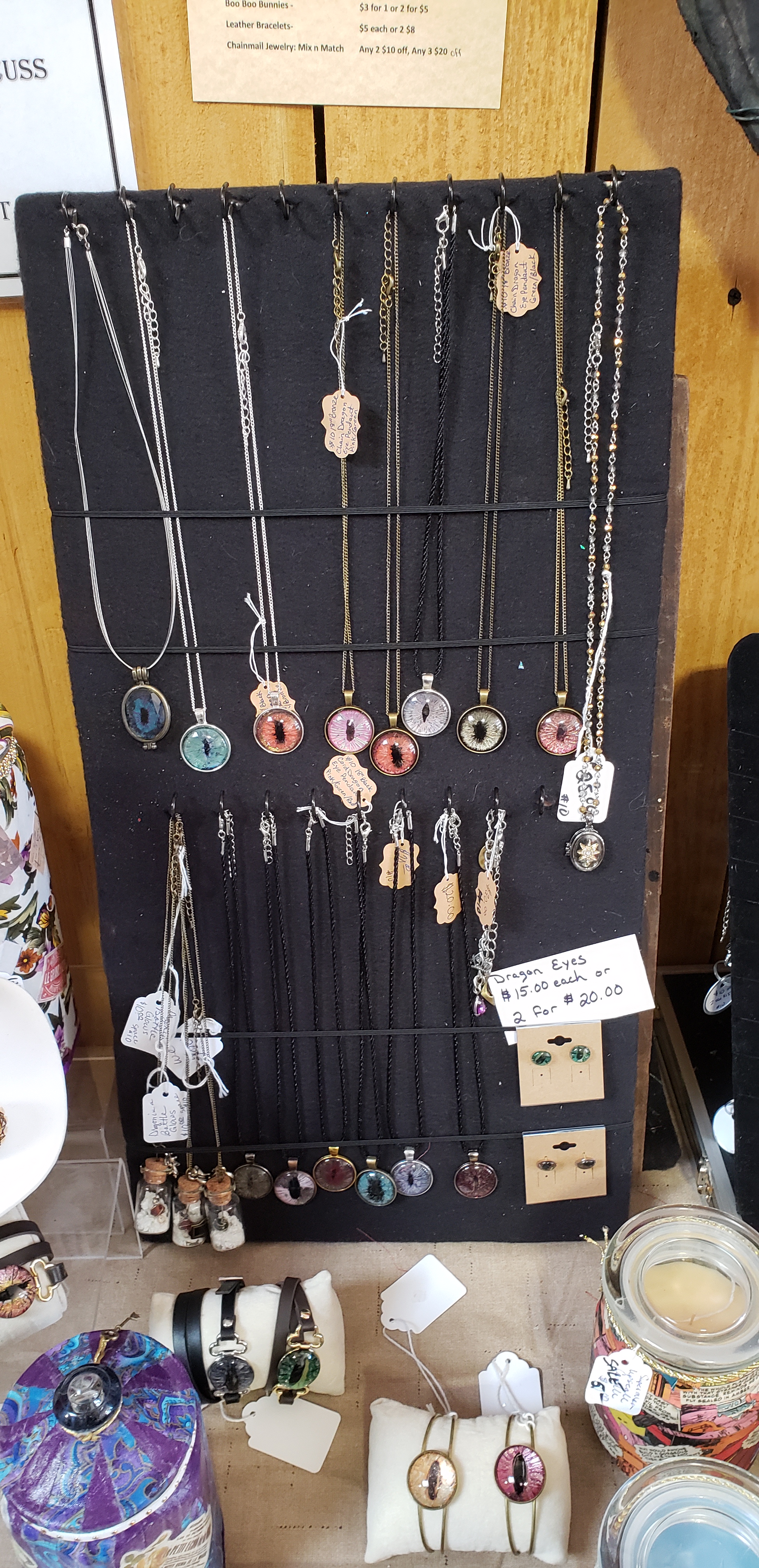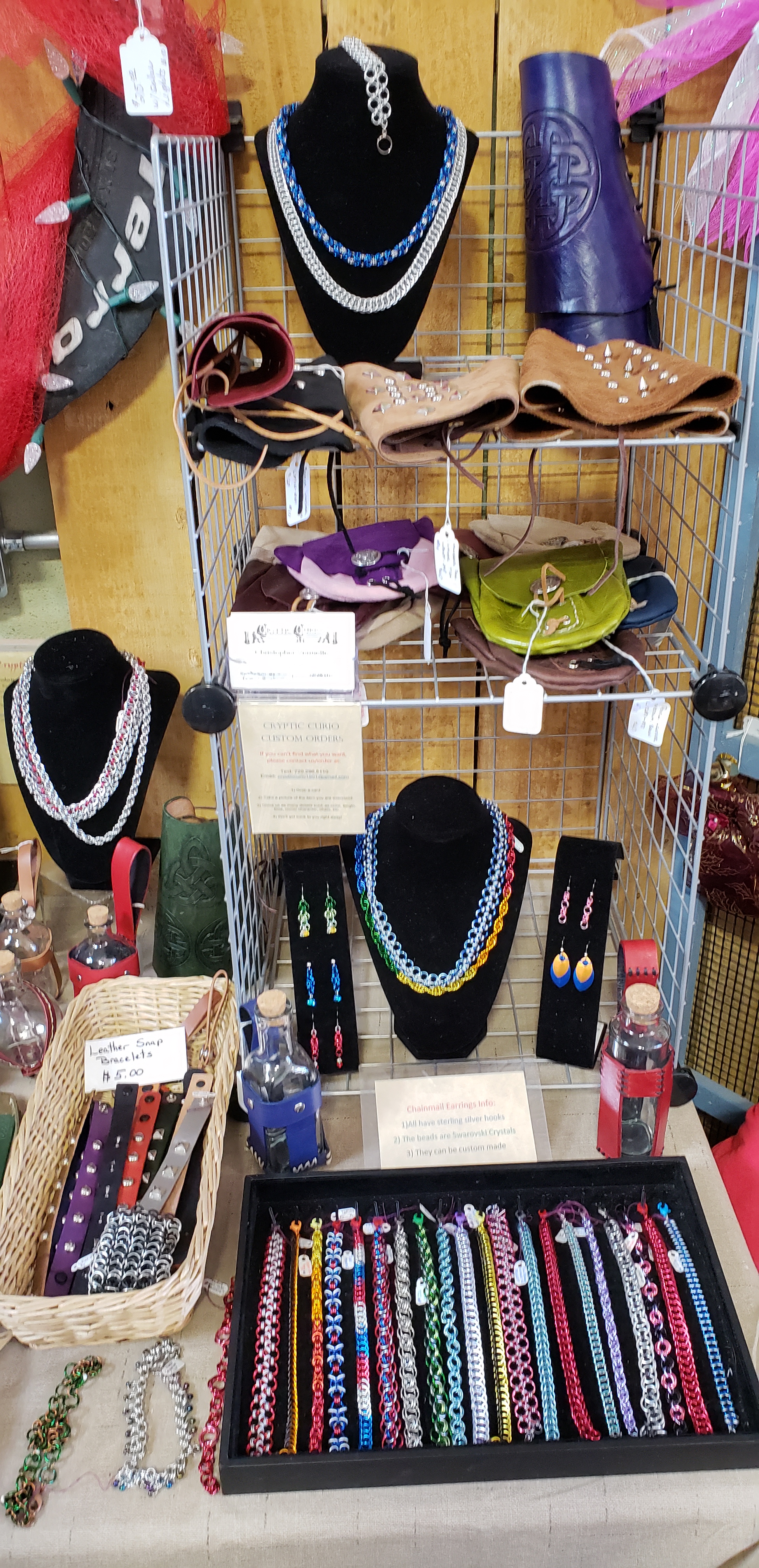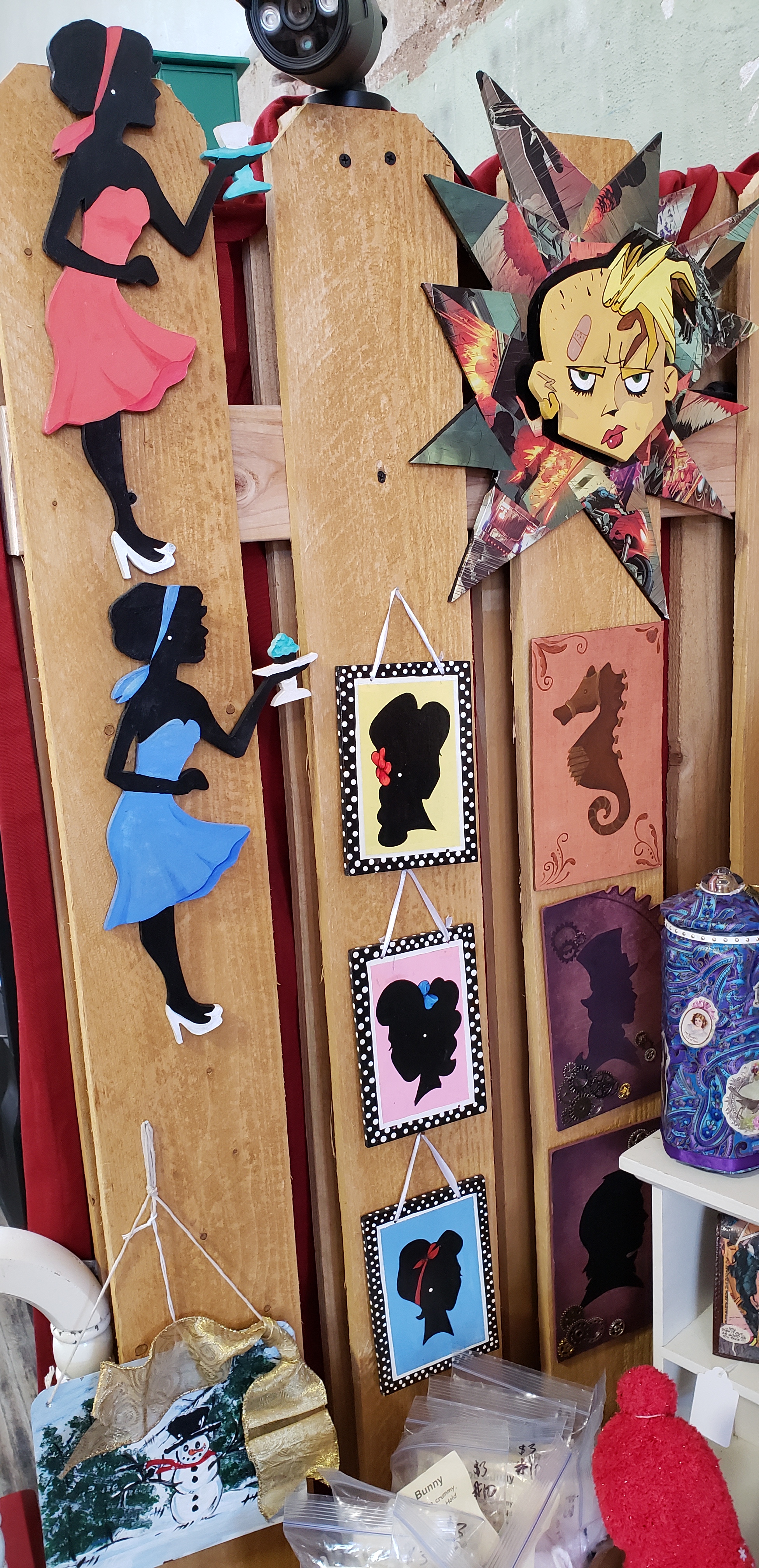 Kristi Council- Owner/Designer
Roland Thiel- Owner/Operator
(970) 405-0346
We are a father/daughter duo who share a passion for upcycling wood and other mediums. We started out a little over 3 years ago and have grown from just making smaller scale home decor and gifts to now making small furniture pieces, chandeliers and even table lamps.
We still love to make the smaller gifts and decor but the custom orders are what keep us busy and give us a pathway to share our love for upcycling and design. Most of the items we make are handmade, unique, distinctive and when possible we like to repurpose wood, glass, steel, metals and other materials to complete our projects.
We always joke that we like to find the "ugliest" piece of wood and turn it into an awesome one-of-a-kind item. Since the start of our business we have been blessed with wonderful customers who have a vision and trust us to bring it to life and we look forward to continuing to grow.